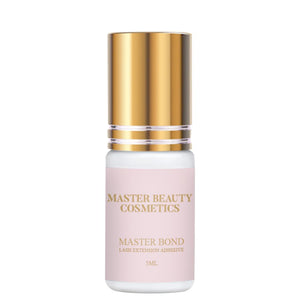 Our best selling adhesive for eyelash extensions. The name speaks for the glue itself, the Master of glues. This glue has a huge humidity range of 50-60%. It has a 0.5 second drying time and works best in temperatures of 18-25 degrees. Retention of 6-7 weeks and low fumes. Best paired with our Lash Extension Sealant.
*Please note - If ordering to the USA, we cannot ship liquids there currently*
Great product!
Great product, super easy to use & really low fumes so no stinging for clients!
Amazing glue!
Cannot fault master beauty glue ! Retention is the best I've ever gotten in 4 years of doing lash extensions. Low fumes so doesn't sting clients eyes either which is a win. Love it !
AMAZING 🤩
Best glue I've used ⭐️⭐️⭐️⭐️⭐️