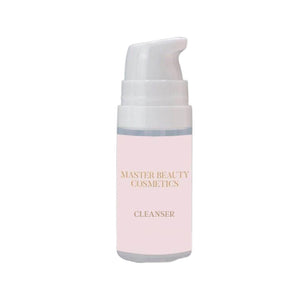 The most essential pre treatment product! 
Cleanses lashes, removes oils, proteins and traces of makeup ensuring a clean base for your lashes. 

Apply a drop of cleanser into a glue ring or the top of your lid and dip your microcode brush into it. Remove any excess product. Clean the natural lashes pre treatment and use to remove the lashes from the shield once the lift is completed. 
Ensure that you don't have too much product on your microfibre brush. Wipe off the excess if necessary, before applying the cleanser. Do not over saturate the lashes.